Families and friends,

The Spookiest day of the year has come and gone…and we all had such a great time! We put on our scariest costumes and complements and enjoyed the Halloween celebration our English teacher prepared for us!
We started off by showing off our costumes to all of our friends; then, we sang and danced to songs like 'Knock Knock Trick or Treat', 'Skeleton Dance', 'On Halloween' or 'Halloween Freeze'! After, we played different games in our Halloween Gymkhana: we made our own pumpkin with Miss Jacquie, played 'Pin the Broom' with Miss Andrea and had a 'Pumpkin Hunt' with Miss Mara around the patio!
The day of Halloween is over but there will be more English events and activities for us to enjoy ourselves!
See you soon and Happy Halloween!!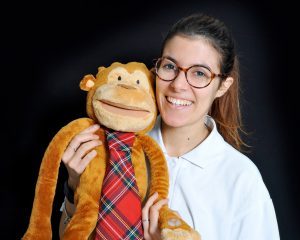 Miss Jacquie