Families and friends,
You wouldn't believe how much fun our KIDS have been having during the afterschool activities!
The little ones have been learning about different body and face parts and, to sum it all up, we have had their bodies traced so they can see themselves in an entire new perspective.
It was so much!! KIDS 3 has been all about discoveries. Our boys and girls have become explorers for a day and have managed to find loads of different animals buried in the sand. Everyone ended up covered in sand, even the teacher! But we certainly loved it!

KIDS 4 favourite moment of the English class is definitely game time! Last week we played "Find Colours". We all went outside, we got our listening ears ready and 3…2…1…FIND A COLOUR! We have found all of the colours that our teacher named. She is so proud of us!
For the last couple of months, the children in KIDS 5 have been elaborating a Book of Questions made by them with their teacher's help. They have written the answers and made some illustrations for the book. Now, they can even read it themselves! Great work, guys!
Thanks for another amazing 3 months full of surprises, discoveries and learning. I am so proud of what you all have achieved!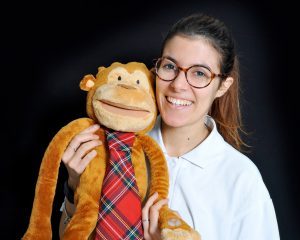 Miss Jacquie