Dear families and friends,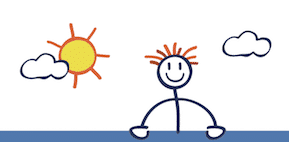 For this January post we wanted to show and tell you about the activity we did on our last day of KIDS before Christmas vacation. For this day, Miss Mia and Miss Daniela prepared a special afternoon, both classes (P-4 and P-5) joined to celebrate the holidays: we sang songs, played games and created beautiful Christmas murals. We worked on the themes of season (Winter) and holiday vocabulary (Christmas).
We all gathered at the polivalent space, where we started by playing the game of "Summer vs Winter". The children stood in line in the middle of the room, then Miss Mia or Miss Daniela said either a winter activity or a summer activity, and the children had to jump to the winter or summer side. It was very fun and entertaining! We had lots of fun and laughed very much!!
Then we sang a few christmas songs, our favorites were: Frosty the Snowman, Jingle Bells, All I Want for Christmas Is You, and Rudolph the Red-nosed Reindeer! By the end of the class, we colored Christmas murals that came out very pretty! And last, we took a picture all together holding our Reindeer crafts!
Look at the pictures to see for yourself! Hope you like it!!
Miss Mia and Miss Daniela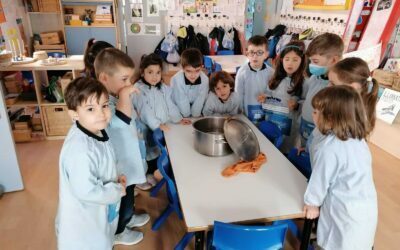 Recordeu, "El mar comença aquí, no tireu ni aboqueu res".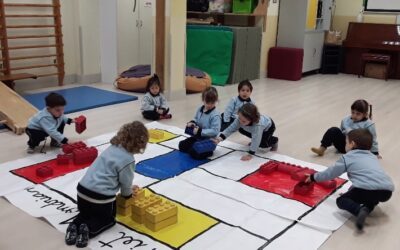 A partir dels seus colors, formes, línies, hem descobert un nou món ple de creativitat i imaginació.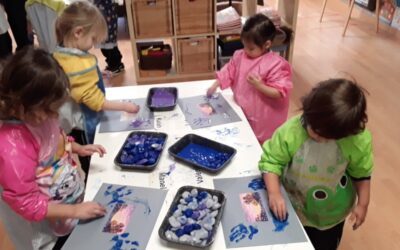 …i també ens emocionem i aprenem!!